This article is a work in progress – check back for updates.
Mini Planter Series: Coit Tower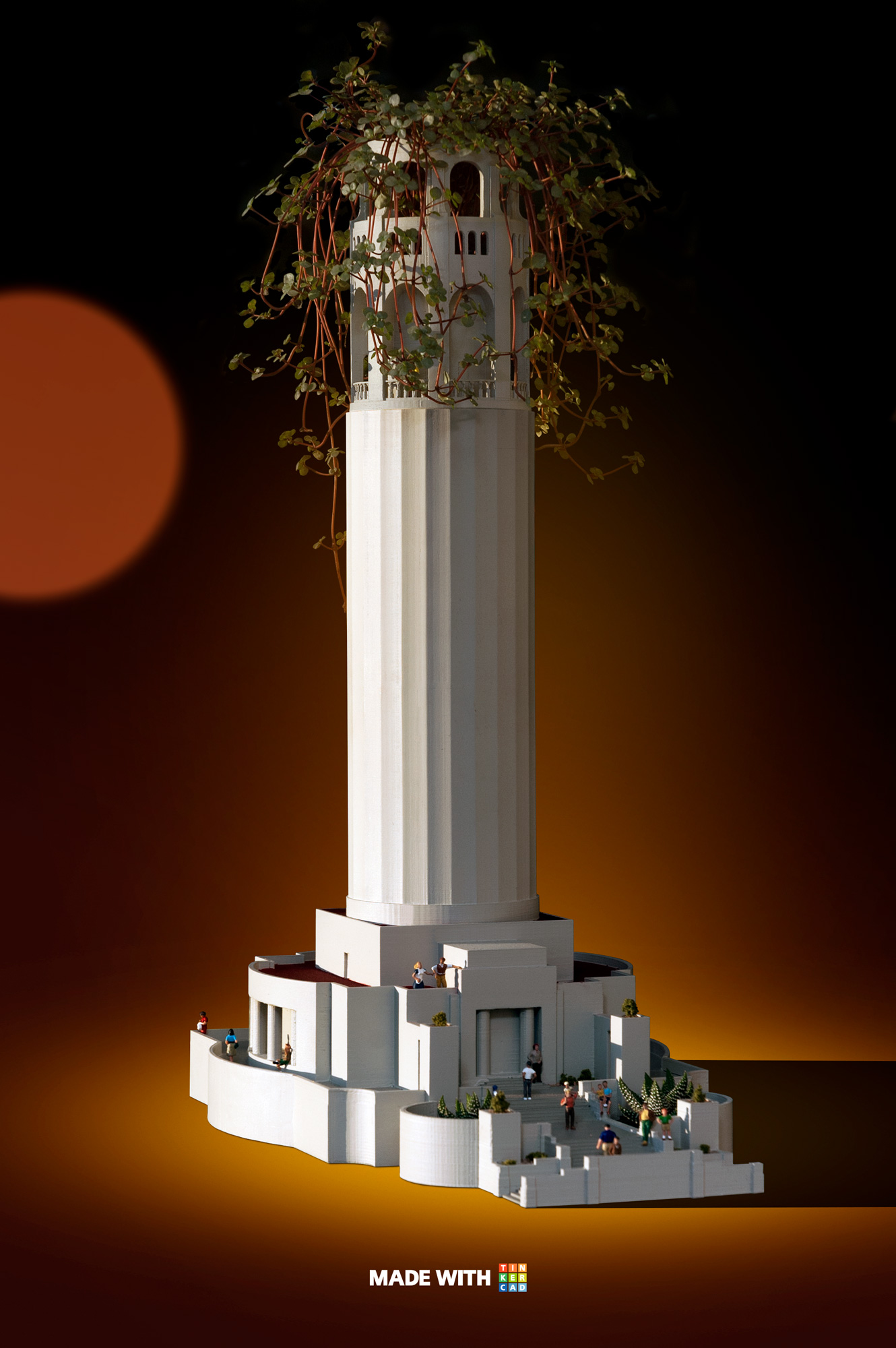 Find it on Thingiverse
Tinker this...
Instantly get transported to one of the most picturesque cities in the world, San Francisco, with this replica of the infamous Coit Tower. Designed and built to resemble a fire hose, it was donated to the residents of San Francisco by Lillie Hitchcock Coit, a wealthy socialite who loved to chase fires in the early days of the city's history, when firehouses did not yet exist.
Tower was designed by Arthur Brown, Jr and completed on October 8, 1933, just a few years after Lillie's death. I think she would be happy to see such a monument raised in her honor!
Do read the wiki, it contains a lot of interesting info on the tower: https://en.wikipedia.org/wiki/Coit_Tower
Seen here is a model in HO, or 1:87 (ish) scale. This is a beta model, lots could be improved/redesigned.
Enjoy!
3D designed with Tinkercad.
Over 50 photos and videos were used to ensure accuracy and a fantastic drone video footage captured by Bruce Halperin.
Designed to be 3D printed on MakerBot Z18 and re-designed to be printed on a Replicator 2.
Total build time: 2 weeks.
Approximate scale: HO (1:87)
Contains 3 plants.
Total weight: 7lbs.
Miniature people depict the many and varied scenes which define the vibrant city of San Francisco.
Option to include lights.
---
I'd love to hear your feedback in the comments!