A clever use of 3D printing: Modular Magnetic construction playset
I finally got a chance to properly familiarize myself with Tinkercad and a MakerBot Replicator 2.
One of my friends had been working on a deal, where she was going to present a 3D printed model of one of the kitchens offered by the client.
Birthplace of MMK, Pier 9, San Francisco. Tinkercad running on Razer Blade Pro, printed on MakerBot Replicator 2.
Several folks have tried printing the client-supplied 3D model, however due to errors in the 3D design, and constant warping which FDM printers are notorious for (FDM printer was one of the requirements for this project), I felt that 3D printing, as a whole, was being greatly misrepresented. There was just nothing else you could have done with the below 3D print – it wasn't engaging enough, and as a result, her deal would not have had the required leverage to close.
Client-supplied kitchen 3D model printed on a MakerBot Replicator 2 3D printer.
Instantly the idea sparked in my mind of what this project could be, and from that moment on I knew that I had to turn it into a reality! From initial idea, to working kitchen prototype, this project took just a little over a month to complete…
Alpha of 1×4 pull-out: working out the final Modular Magnetic scale (first designs were slightly larger in size), proportions, magnetic 'grid system', and experimenting with the 'soft-close' system. In a nutshell, it pulls apart two attracting magnets with the help of a spring (similar to the one found in automatic pens). This results in smoother closing due to spring compression, and easier opening due to spring repulsion. This is also how all the cabinet drawers stay in place without opening whenever they feel like – two birds with one stone.
The [Modular Magnetic] name came about as I was working on the project. I knew that it had to be truly modular, and the 'magnet thing' was just a way to describe how it would come together, and how it's different from other modular construction playsets. From there you add keywords like "kitchen, living, etc", e.g.: "Modular Magnetic Kitchen", or "MMK", for short.
So what is Modular Magnetic, exactly?
In the most official way possible, it is a series of construction [play]sets with standardized, interchangeable pieces which allow for the design of different home layouts. Think Sims, but in physical world.
With MMK, you no longer need to imagine how your next dream cooking space will look like, you simply need to start creating it!
8 Smithe Mews construction set
Idea I came up with for packaging these sets. A combination of Photoshop and Illustrator, plus some of the photographs I had taken.
From simple setups, to more complex corner units and completely custom designs, MMK comes in many different styles, colors, and configurations… The only limit to your creations is your imagination!
I based the design of this particular construction set on my Vancouver (Canada) kitchen. I had several shots of it taken from various angles, which helped me in the 3D design creation process, plus I knew all the intricacies of the kitchen itself.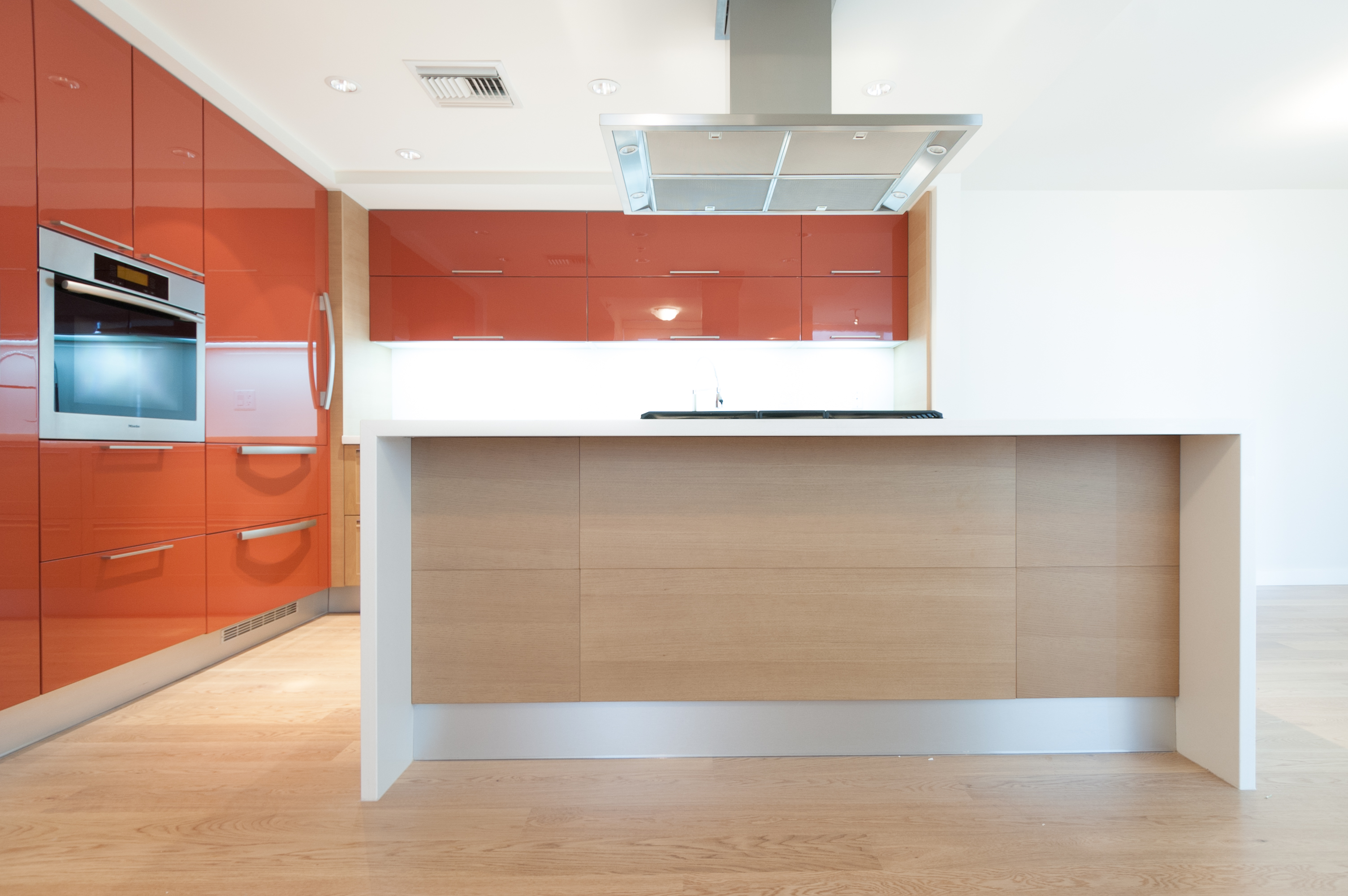 …I also liked the idea of naming these sets by their address, and therefore differentiating them in an interesting and meaningful way – at the very least, not through a construction set number…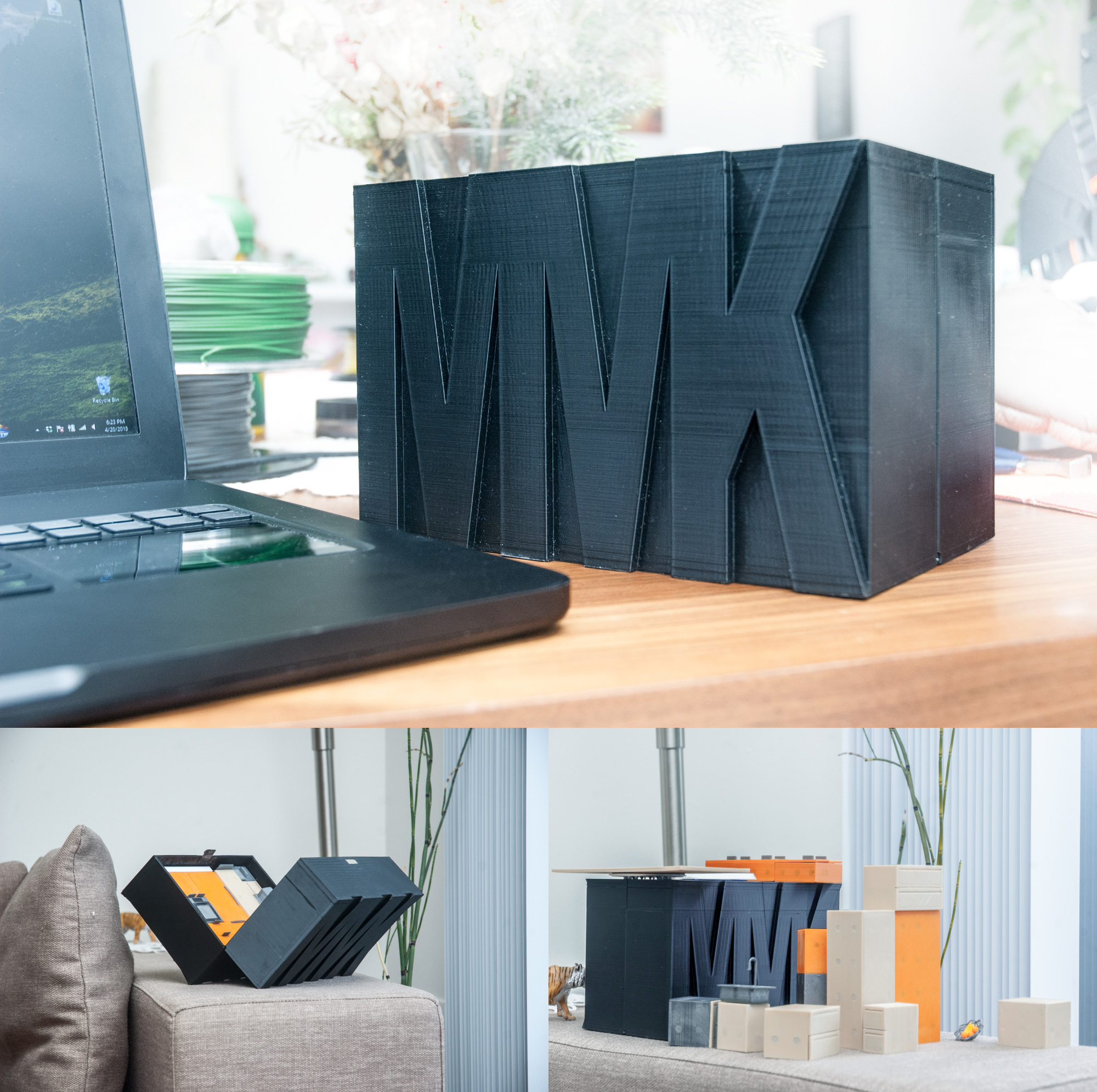 At the heart of each Modular Magnetic set are magnets – about 800 of them in this particular MMK set. Magnets hold your creations together and at the same time guide you along the way, allowing you to place objects in their appropriate places – only where they would normally belong in the real kitchen (for example, you wouldn't place an oven or a dishwasher in the top-most row in the kitchen because that wouldn't be too user-friendly). Using magnets results in a clean, stud (think LEGO system) and hole-free modular surface, which best represents the real object.
Naturally, I've re-finished the model with fine sand paper for even smoother, more refined look and feel – this makes a huge difference. Keep in mind that these could also be easily painted to match any custom color scheme, making them even more lifelike.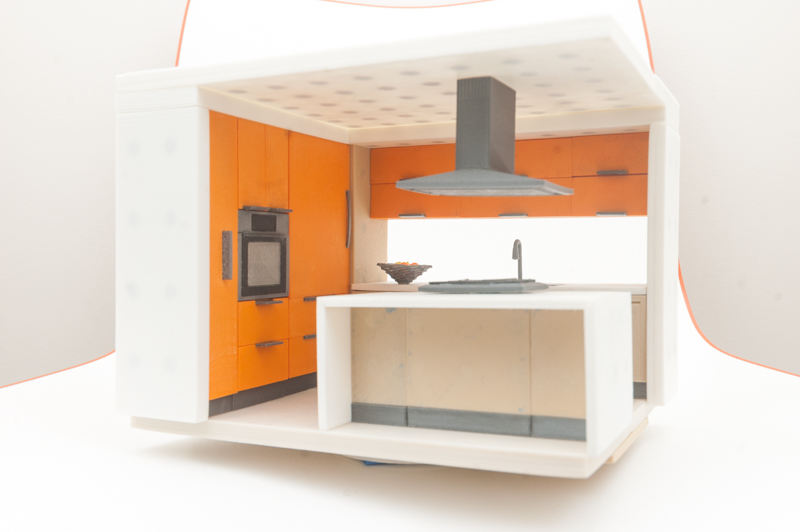 Printing process is fairly simple, too. All you do is pause the printer shortly before it finishes printing magnet enclosures, drop in some magnets, un-pause it, and let it finish embedding them. What does take some patience though, is ensuring that every single one of the magnets has the same polarity as the rest. This becomes a fun challenge when you're working on 200-magnet plates! :)
Speaking of the three 200-magnet plates, as seen in the first photo of this article, these have been printed on a MakerBot Z18 specifically for display purposes (for a big home event in China), otherwise they are made up of two smaller Replicator 2-friendly plates. Larger plates create a more uniform look, and a larger, more sturdy surface to experiment on.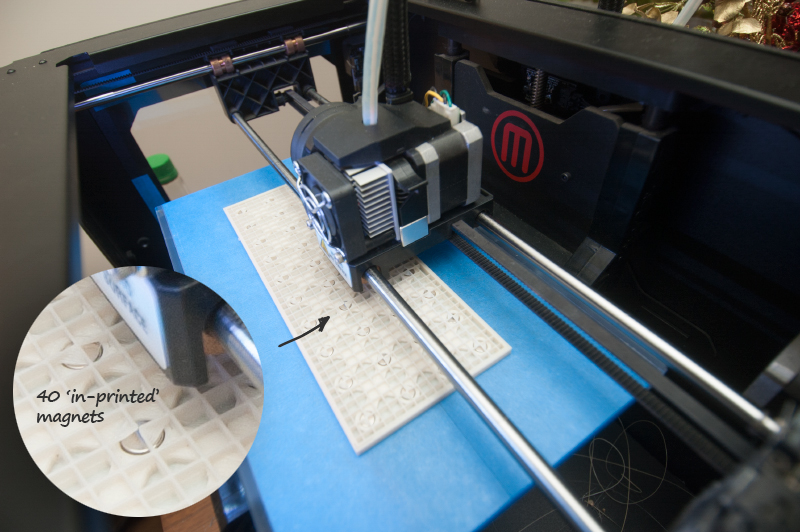 Simple & detailed versions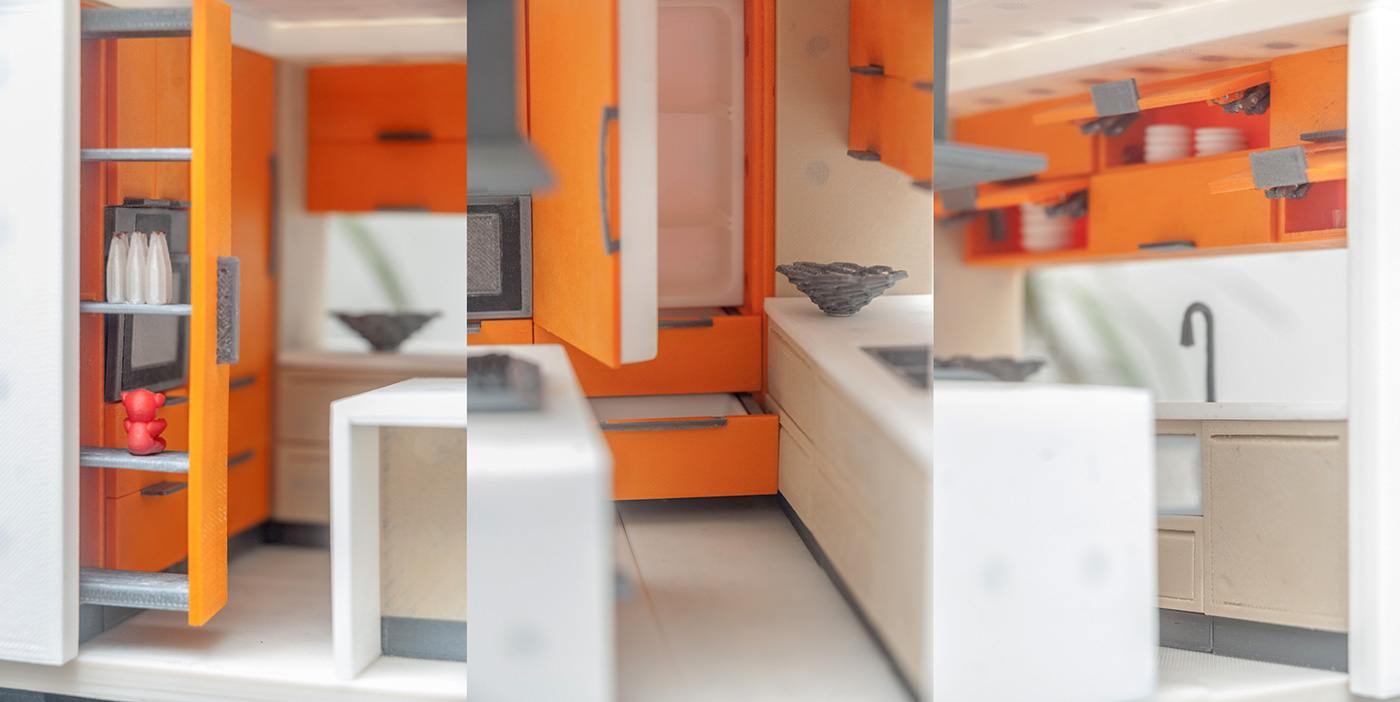 The beauty of Modular Magnetic is that it can be as simple or as detailed as you'd like, and although this set is designed to faithfully reproduce as much of the detail of the real kitchen as possible, in some cases this amount of detail might not be a fitting feature for your project (for example, you don't have the need for openable cabinets, etc.)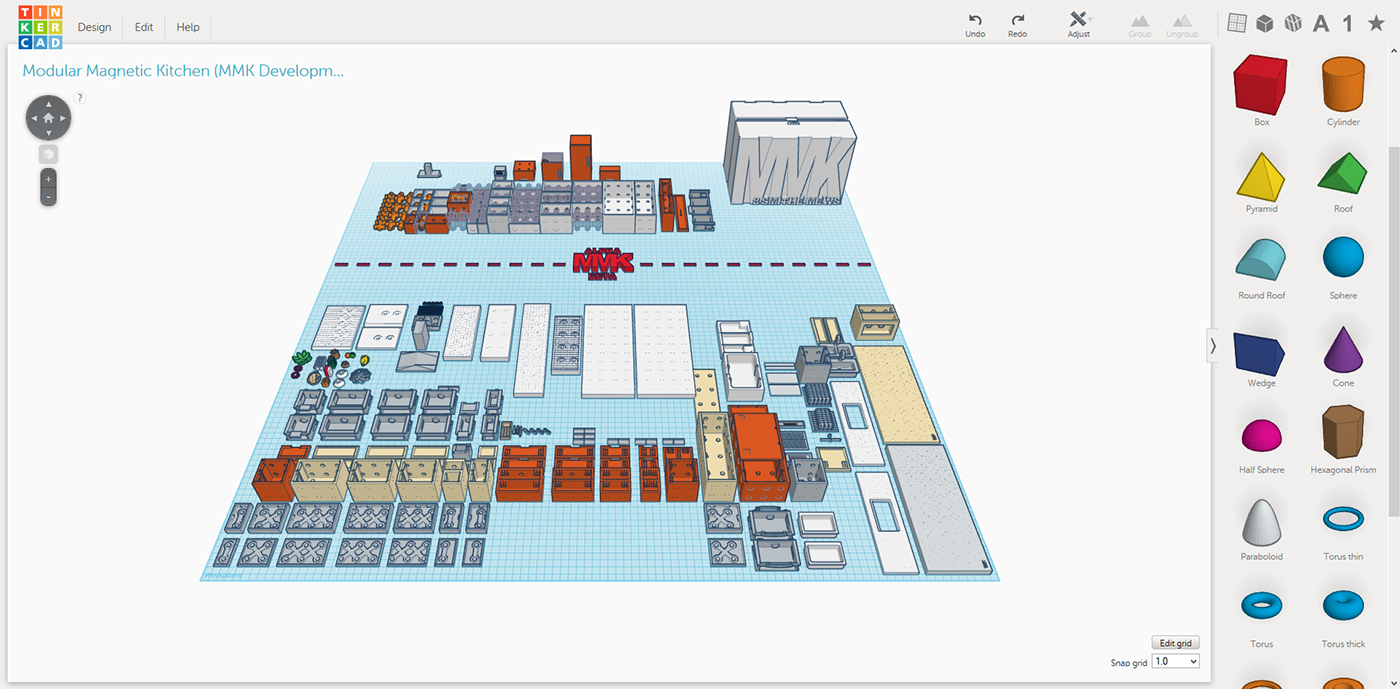 You might be surprised to hear that this entire set was designed using a free, simple online 3D design app called Tinkercad. Using this app, you can easily modify the MMK 8 Smithe Mews construction set template, or use it as a basis to create your own design.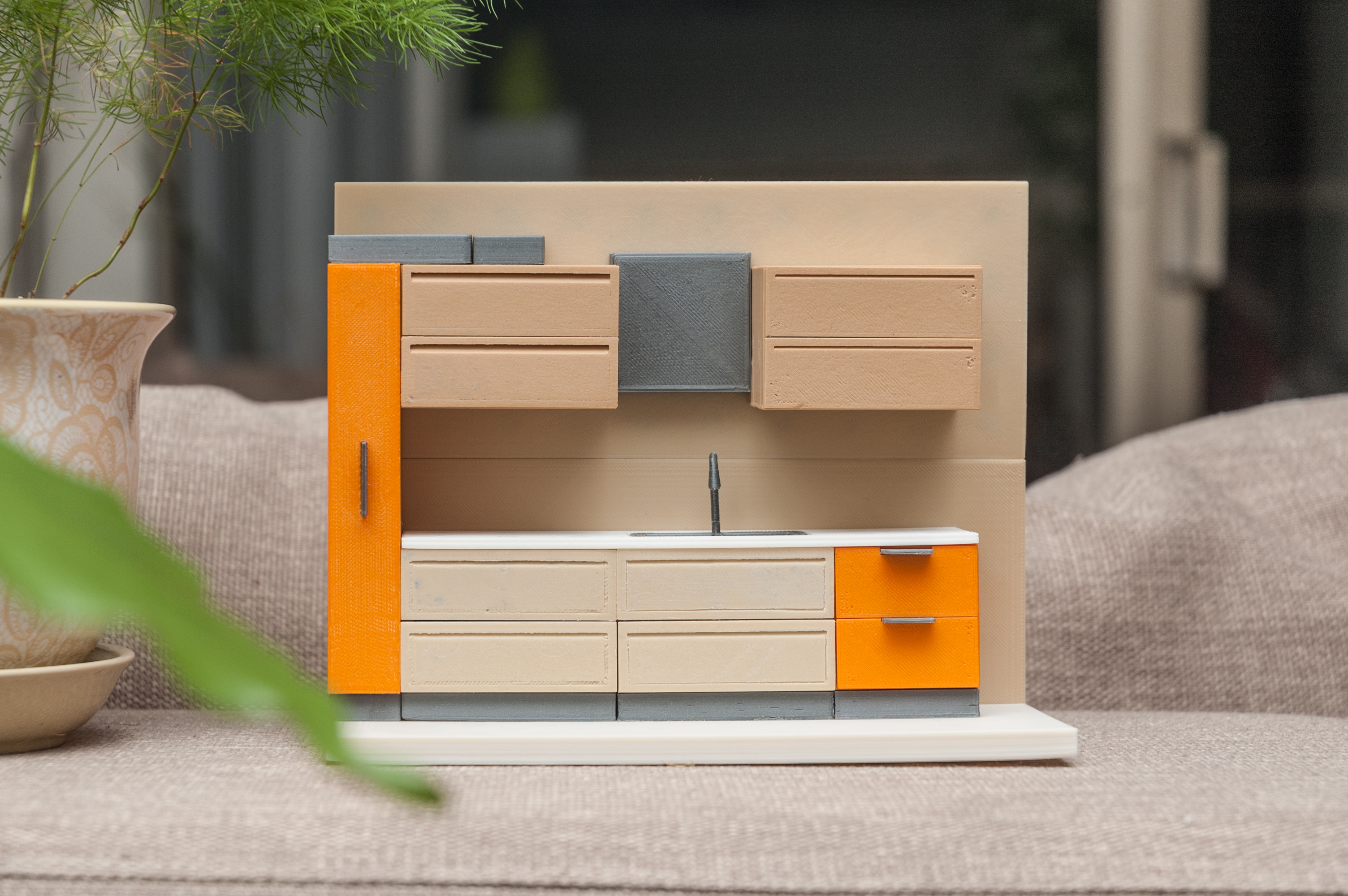 Download and 3D print your own copy. Enjoy!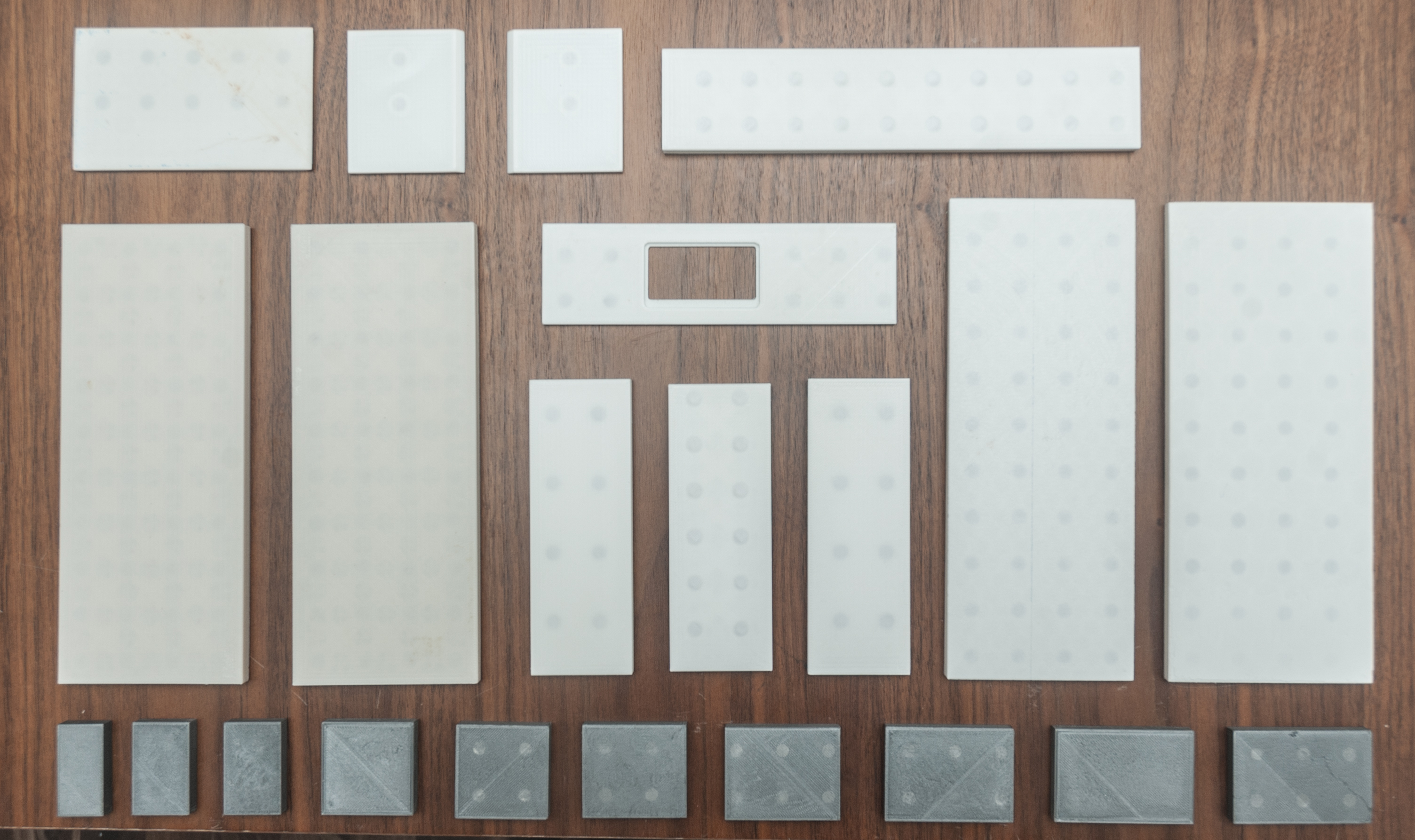 The creator of Modular Magnetic Kitchen (MMK), Yuriy Sklyar.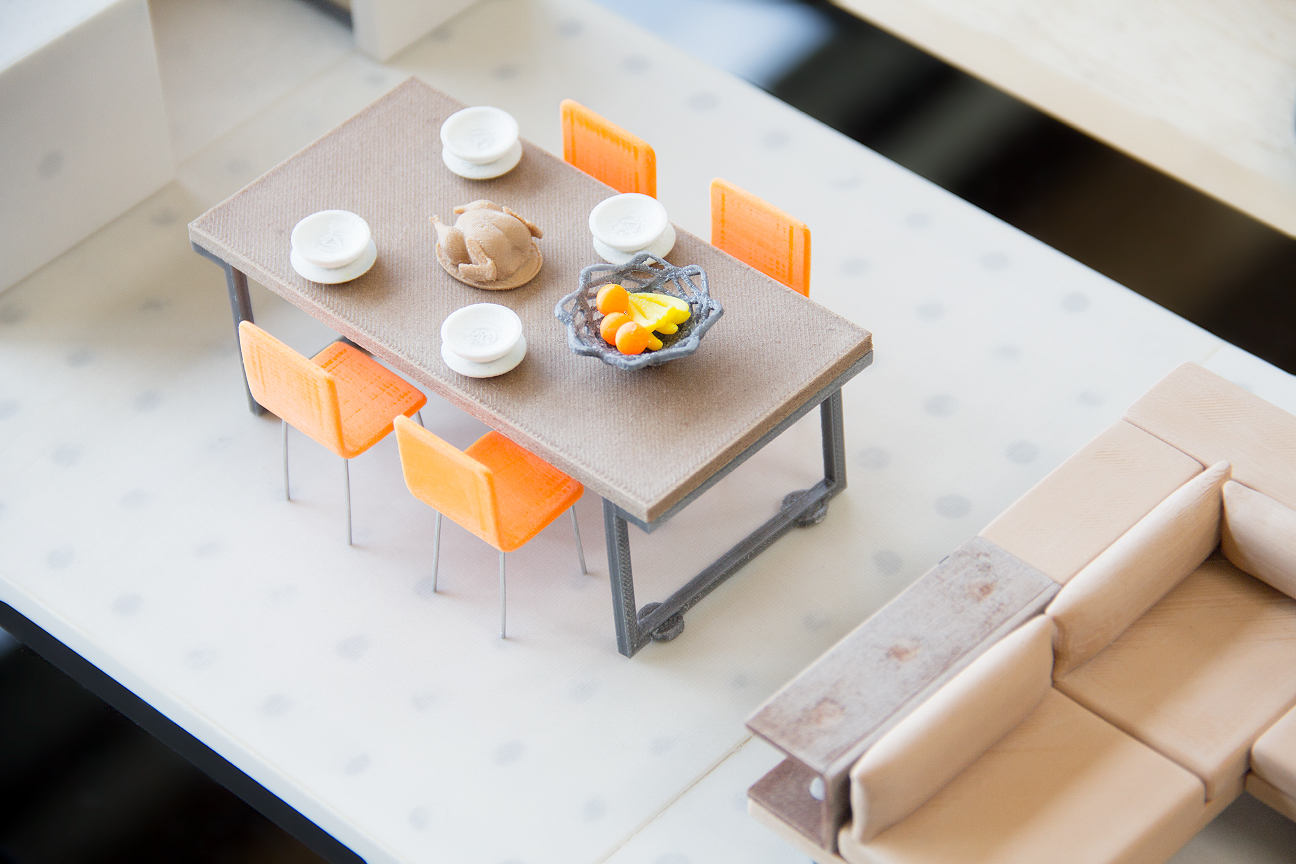 Modular Magnetic contemporary dining set... You guessed it - each plate is also magnetic (including the turkey)! :)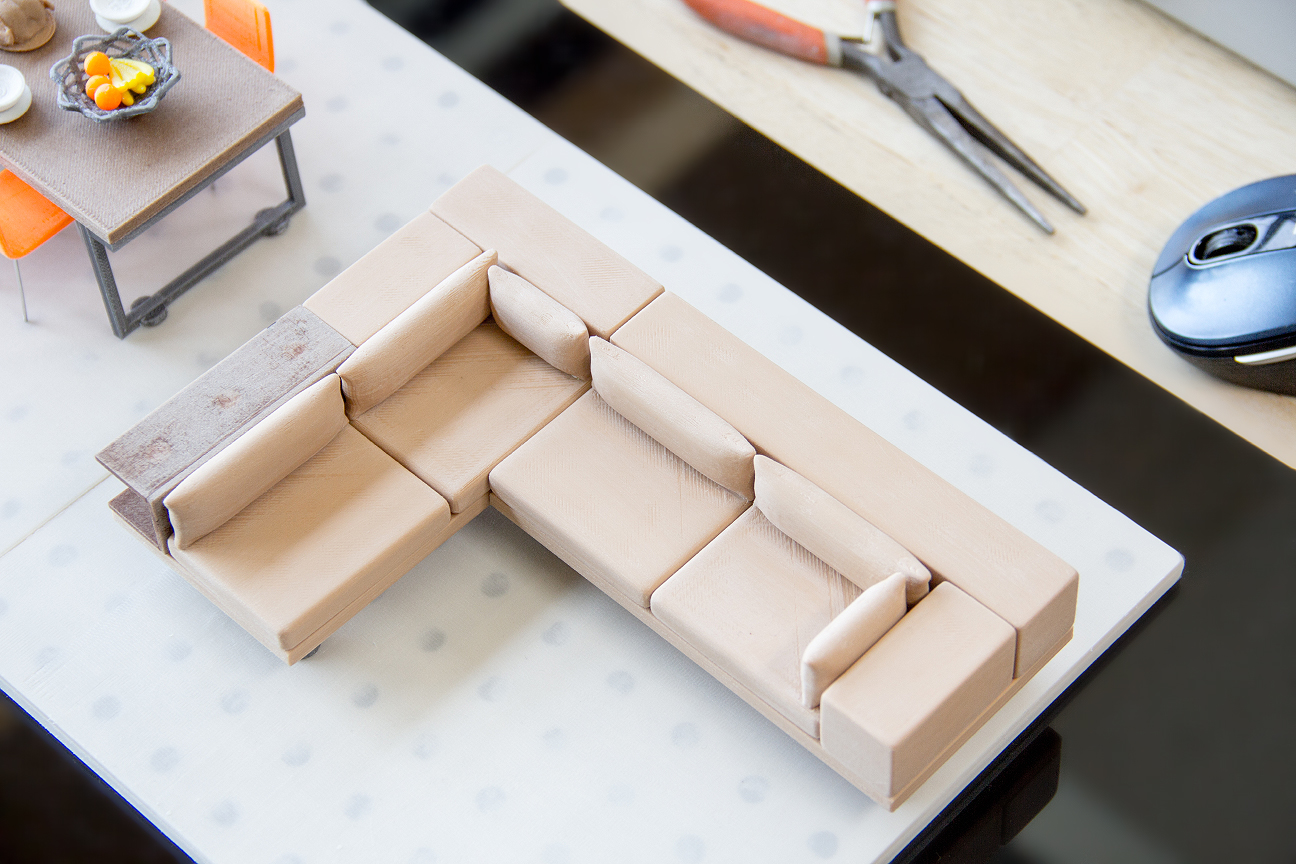 Modular Magnetic Living set, featuring a custom Canadian-designed (and made) EQ3 Pekoe sectional sofa.
…And in case you're wondering, the scale of this set is ~1:18.
Now's a great time to get into 3D printing!
3D printing is more in reach than you thought – purchase the same 3D printer that was used to 3D print this construction set, and start creating custom designs of your own!
MakerBot Replicator 2 Desktop 3D Printer

108 reviews
Price: $1,999.00 + FREE Shipping.
---
I'd love to hear your feedback in the comments!