This article is a work in progress – check back for updates.
Creation of a custom Z scale diorama
Documentation of our (myself and my children) Z Scale (1:220) diorama build.
Contents:
By some miracle I've stumbled upon C-160 Transall by Revell. It was a pleasant surprise, since any type of aircraft is a huge rarity in the Z scale world. After doing a bunch of research on the aircraft, some of the model's shortcoming started to appear (no rib @ bottom fuselage, no wheel/landing gear detail, propellers could be made more life-like, etc).
This obviously called for a fun challenge of making the plane as real as possible, so the first task was to fix fuselage and upgrade the landing gear.
Z scale wheels, and, as you will see, vehicles in general fall short in the detail department. Below are some of our revisions.
3D printed Z scale wheels; comparison between Kibri, and the Precise Modeling's product.
Slicing the Tinkercad file in Autodesk's Print Studio for printing on Autodesk Ember 3D printer.
Here's our take on some of the buildings:
First of several bus stop designs. This one is powered by solar energy and is easy to produce!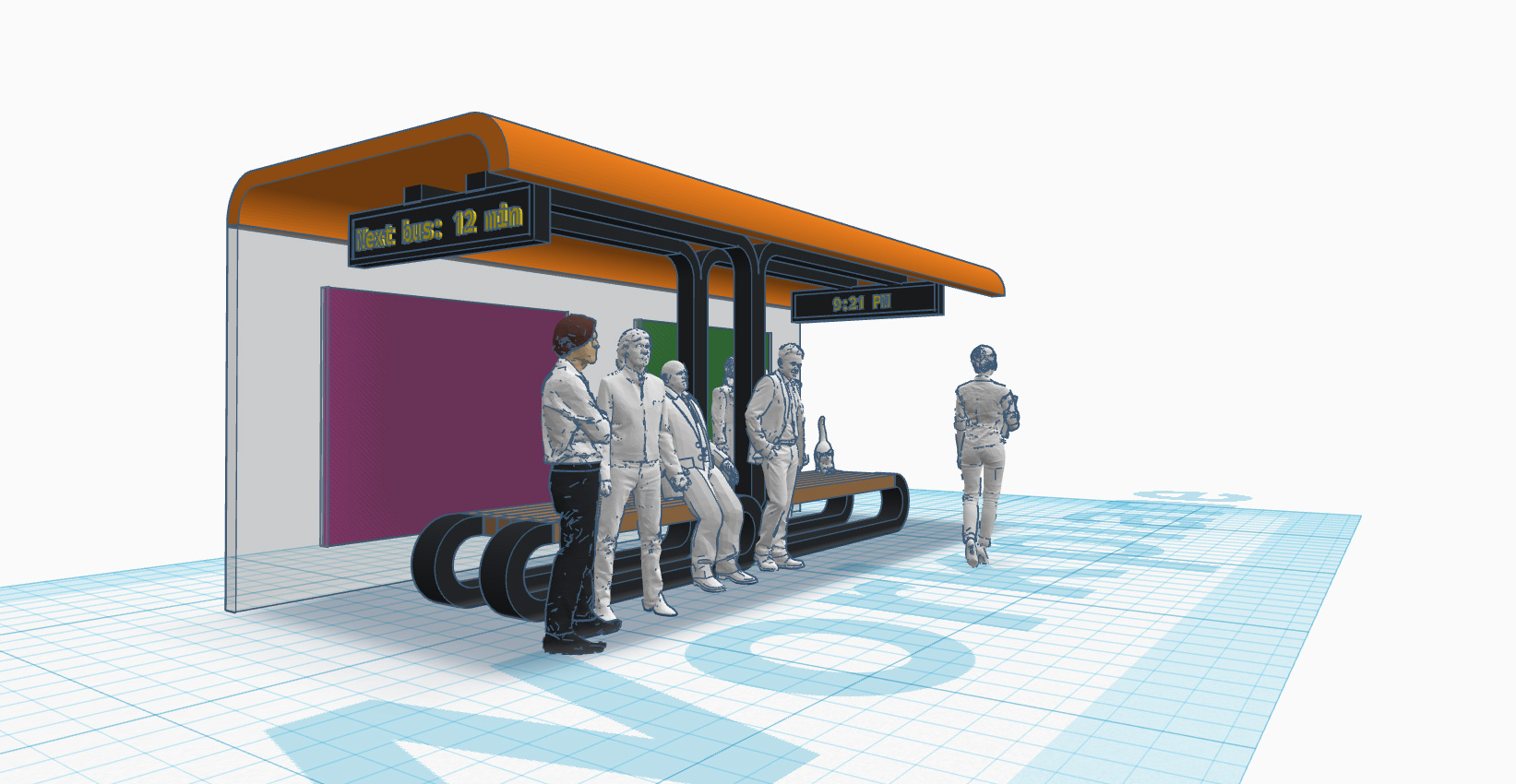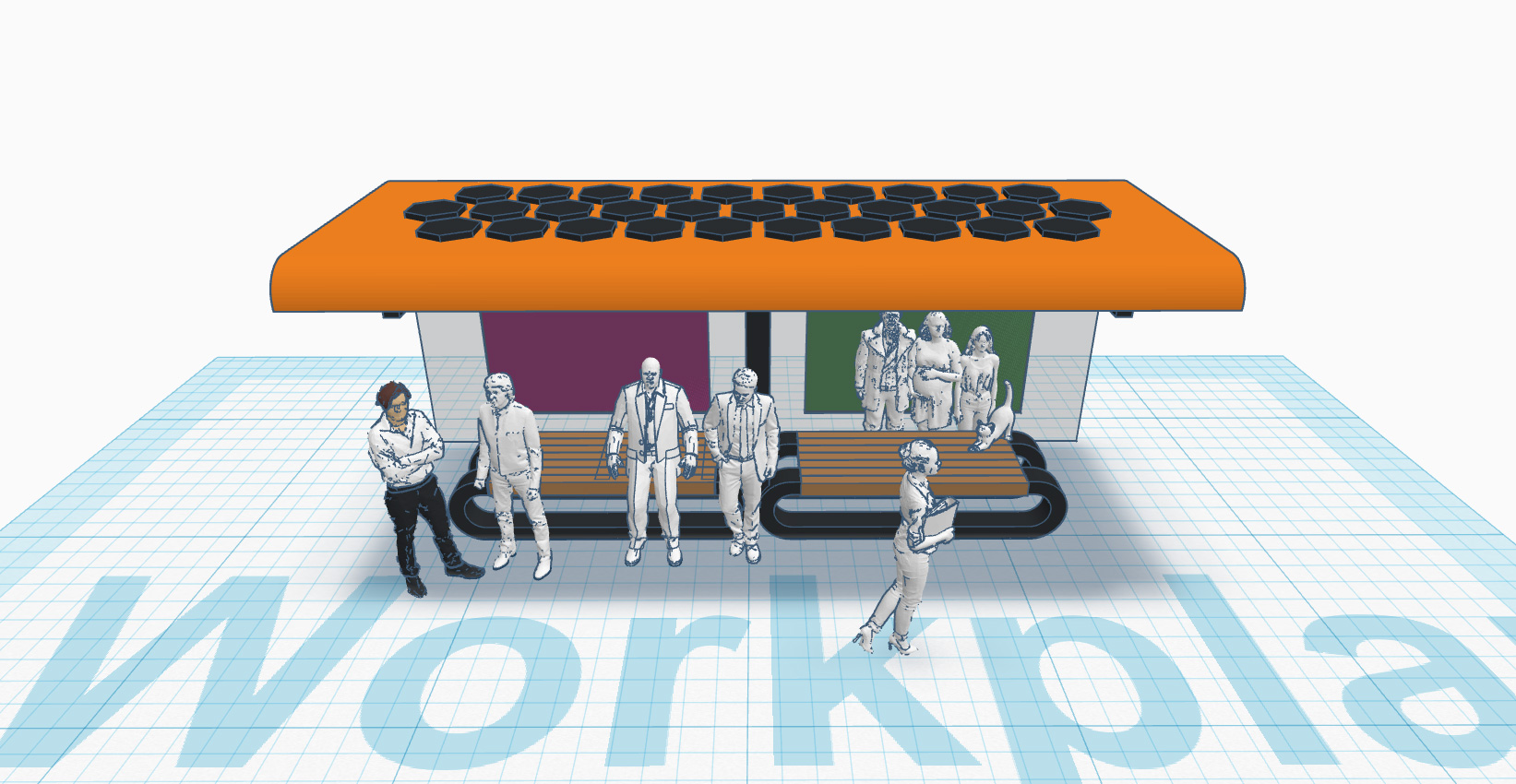 View in 3D:
The intent with this project is for things to be as close to life-like as possible. There are several options availabe online for accessories such as dumpsters and mailboxes, however those products pay very little attention to detail.
We decided to build the samllest, fully functioning set of dumsters in the world! Covers on these work just like on the real one, and you use a piece of hair as a "rod" in the hinge mechanism! They really do work! :)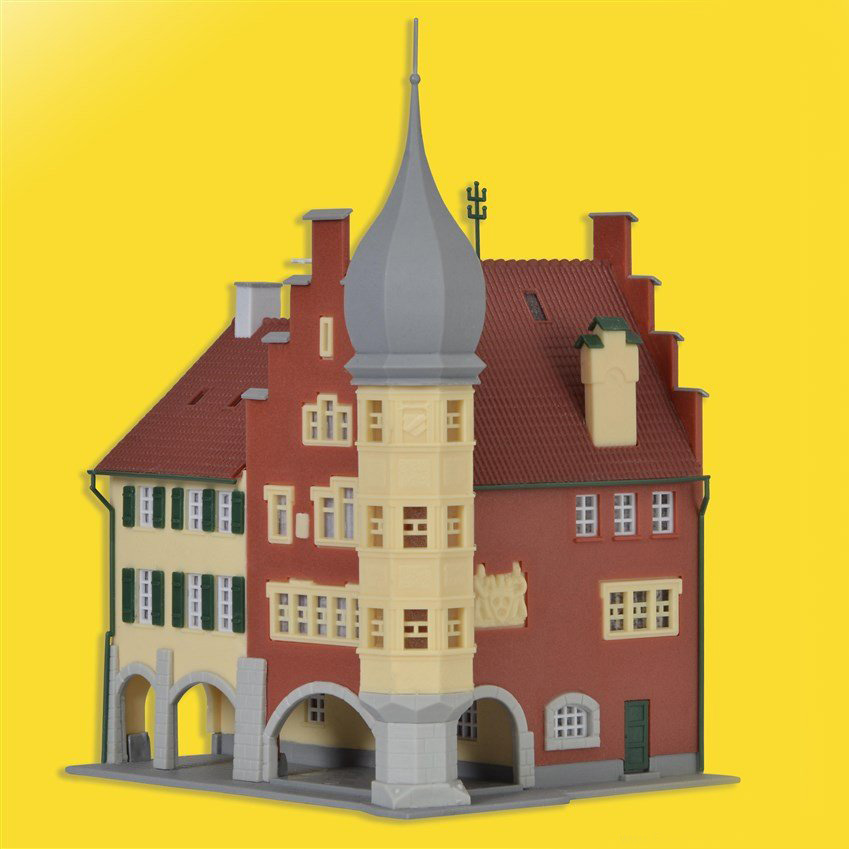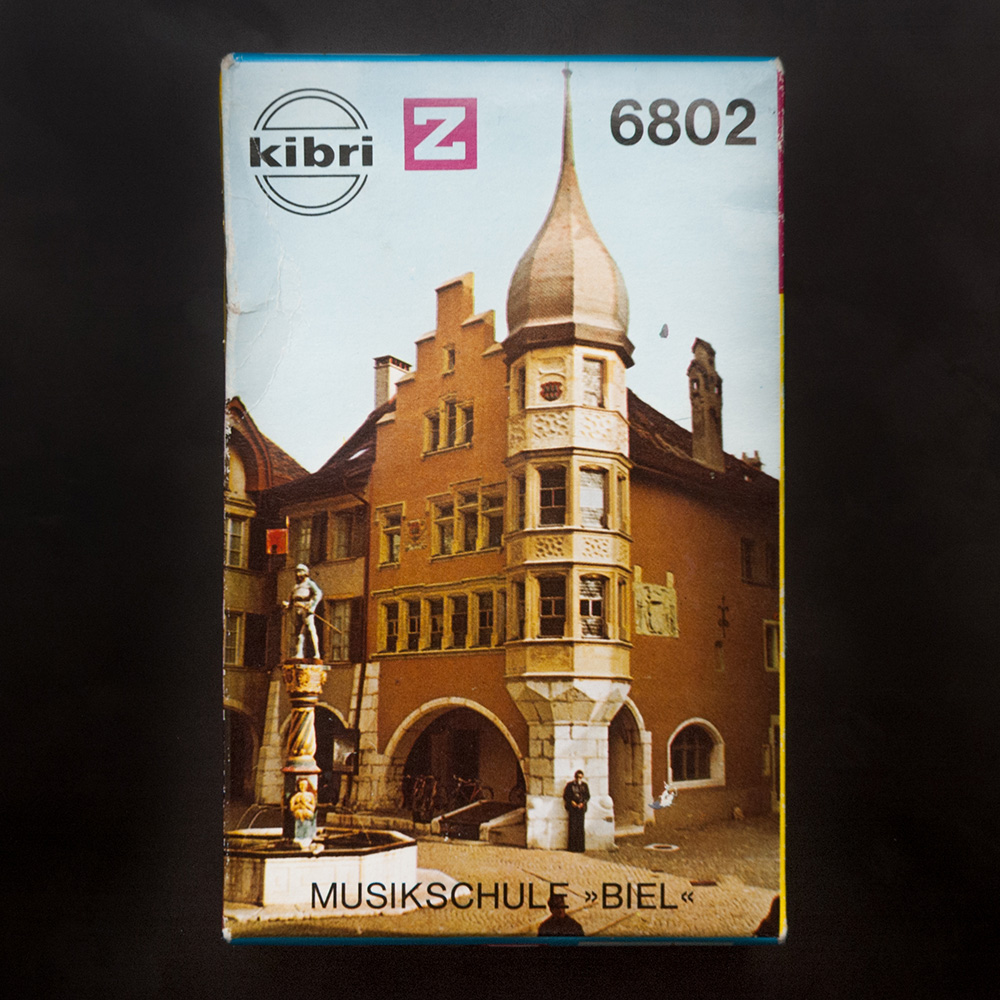 Suggested paint scheme.
I was really blown away by the art of San Francisco's Mona Caron and wanted to incorporate something similar into our little world as well. Here is the result – as you can see, the color scheme was also heavily influenced by San Francisco.
For some reason most structures for scale model railroads – regardless of the scale – feature no interior detail. Most of the time buildings use thin, transparent sheets of plastic to simulate the glass, however this is where realism ends. Kits usually come with paper inserts which feature printed curtains, etc to simulate interior "detail". To me, this is no detail at all!
That's why I thought we'd step it up a notch by 3D designing and 3D printing detailed interiors for each floor of every one of our buildings! This especially shines once the building is light up from the inside – it truly comes alive and adds a lot more interest to any diorama.
Using the free online 3D design app Tinkercad, I've quickly modeled several iterations of these floor plates. These are available for free download and can be easily modified to suit your deepest desires. Since this is supposed to be a music school, I've decided to keep on with the theme by incorporating some pianos, two performance stages, separate rooms for private lessons, and of course the living quarters for extended stay visitors.
View in 3D:
No diorama is complete without a body of water and some fair size ships! Revell comes through once again… This time we lucked out on a really cool find which happened to be very close to Z Scale! Erin from Oakland was kind enough to donate the fantastic 1/225 HMS Victory Plastic Model kit to our diorama building efforts, a kit which I had never come across before! A rare find, considering that this is the only ship Revell produces in this scale. Build process will be posted here – come back soon.