This section is a work in progress – check back for updates.
My favorite cars
I'd say that I am more of a 'domestic' type – be it where I live.
I love the simplicity of the approach Americans have taken to their automotive design, particularly in their visual department (because all the other departments should be fired).
I equally appreciate the thought and refinement that's put into anything Germans touch.
Well, and Italians always seem to add a bit of flavor to everything they do, too.
Most of all I love collaborations and unique projects.
Without a doubt, the 1996 Dodge Viper GTS (blue w/white stripes) is, and always has been, at the top of my 'favorites list' from the early childhood. The unmistakable styling by Carroll Shelby himself and 'just the right' amount of Dodge... this vehicle embodies the definition of distinct perfection in the automobile world. A true legend.
P.S. Did I mention the powerplant?
2006 Hummer H1 Wagon 6.6L (gray)
2003 Pontiac Montana Thunder (black)
2008 Pontiac G8 GXP, in orange. I instantly fell in love with this sedan the moment I laid my eyes on it. If I could have only one sedan, this would be it.
Bavarian Alps, 6:12PM. Jeep SRT-8 escapes the brewing winter storm, as it effortlessly rumbles on after overtaking a hauler on a steep, narrow incline. Arguably the best sound one can experience in a factory SUV... Grab wallpaper on ILTWMT.
2006 Pontiac GTO (cosmos purple) is the definition of a compact sleeper. And you can never go wrong with a sleeper – granted it looks this good!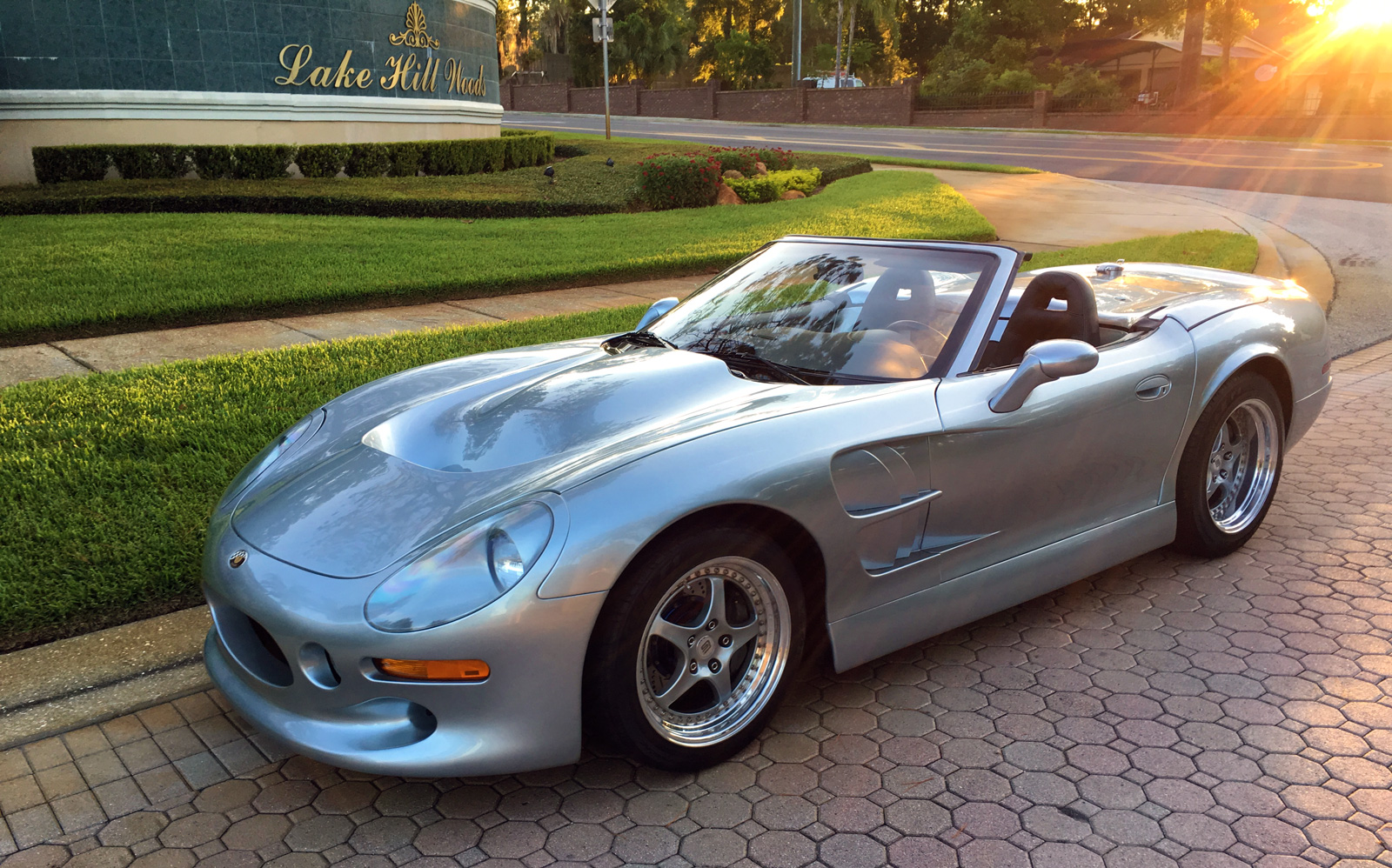 1999 Shelby Series 1 (silver)
2018 Morgan Aero GT (gray)
1999 TVR Tuscan (chameleon blue)
1971 Plymouth Cuda Convertible (In Violet)
2000 Oldsmobile Silhouette OSV (dark green)
1971 Buick Riviera (deep metallic purpleblack)
Mercedes-Mayback Vision 6 Convertible

Panoz GTR-1
2012 Fisker Karma
2000 Oldsmobile Intrigue OSV (cherry red)
Oldsmobile Aerotech (1987)
1986 Chevrolet El Camino (two-tone blue 'Conquista')
1968 Dodge Charger (black)
1970 El Camino SS (black w/white stripes)
2006/07 Maserati Quattroporte GT-S (silver/chrome)
2003 Mercedes Benz E55 AMG in black would be my choice of a German sedan. Lean enough to be fast, big enough to fit three child car seats in a row.
2003 Cadillac 16
Cadillac Ciel
---
Enjoyed what you saw? Stay updated by following me.