Free D-LZ129 Hindenburg Cricut paper model
Finally got around to finishing a showcase project for Cricut and Autodesk's 123D (for a while it was on display at Autodesk's Pier 9). If you would like to make one yourself, head over to the 123D project page (project no longer exists, but for the sake of keeping this creation alive, I've decided to make it available for download). This one makes a great decorative, conversation-starter piece for your space!
…Hindenburg. Forever frozen in time. The model is specifically designed to commemorate the true [inner] beauty of one of the greatest airships to ever roam the skies of the Old World, and is dedicated to all those who have lost their loved ones during the tragic accident of May 6, 1937.
Model took a little over a week to design and build. David Fowler's amazing blueprints were used to ensure accuracy.
It was designed to be cut with Cricut machines, but will also work with any laser cutter or the like.
It makes use of 22 11.5"x10.5" sheets of poster board, freely available at most art supply stores.
Model measures ~48" in length once assembled!
White glue (school/paper glue) is required for assembly. For extra strength, glue each one of the joints thoroughly from all four sides.
Easiest way to build the model is to start with the tail section, and then suspend it while adding other 4 main sections.
Build one yourself - download the free Hindenburg paper model.
And for the curious ones, below is how I integrated the design to help promote the relationship between the two companies. My good friend Rob Roberts, helped with the photography and the creation of all the other models seen in the following presentation.
… And a some ad designs: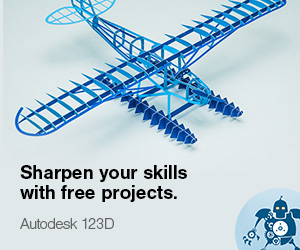 ---
I'd love to hear your feedback in the comments!